Wednesday, November 10, 2021
6:00-7:30 pm — Virtual
"Life After the Gunshot: Structural Violence, Interpersonal Violence and Trauma
Among Young Black Men in Washington DC"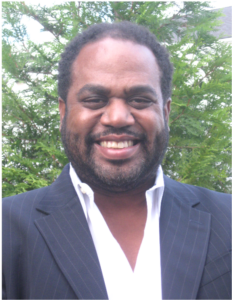 Gun violence is the leading cause of death and disability among Black boys and young Black men between the ages of 16 and 34. In 2020, over 19,000 people were killed in the US from firearm related incidents, the highest death toll from gun violence in 20 years. According to a recent research report on the economic cost of gun violence published by Everytown for Gun Safety, the cost of gun violence is approximately $280 billion dollars. Structural racism, concentrated poverty, the effects of mass incarceration and hyper-surveillance, limited access to mental health resources, underfunded and under-resourced schools, and poor housing are all forms of structural violence that contribute to lower life expectancy rates among young Black men. This talk will illuminate and interrogate the ways structural violence, interpersonal violence, and trauma impact the lives of young Black male survivors of firearm injury in the nation's capital.
Organized by The Africana Studies Department
Co-sponsors: College of Arts, Humanities, and Social Sciences
The Dresher Center for the Humanities;
The Social Sciences Forum, Department of Sociology, Anthropology, and Public Health, American Studies the Departments of American Studies and Sociology, Anthropology, and Public Health (SAPH); the Division of Professional Studies; the Dresher Center for Humanities; the Shriver Center; and the Social Sciences Forum.