Tuesday, May 8, 8:30 am – 5:00 pm: Registration, opening ceremonies, keynote presentation, roundtable, concurrent panel sessions, breakfast and lunch.
Wednesday, May 9, 8:30 am – 2:00 pm: Registration, concurrent panel sessions, keynote presentation, breakfast and lunch, snacks.
Wednesday, May 9, 7:00 pm – 10:00 pm: Banquet of African Food and Music
Keynote Speakers
Obioma Nnaemeka, Chancellor's Professor at Indiana University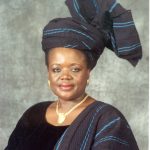 Topic: "Gendered Spaces and War: Re-imagining Biafra–Not as a Territory"
Tuesday, May 8, 11 am – 12 noon, UC Ballroom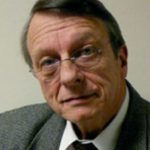 James F. Phillips, Professor of Population and Family Health, Columbia University, New York and a former Relief Officer of the International Committee of the Red Cross, who served both in Biafra and Nigeria, 1960s-1970
Topic: "The International Response to the Biafra Crisis: Challenges, Errors and Contradictions Associated with the Origins of Emergency Public Health"
Wednesday, May 9, 1-2 pm, UC Ballroom
Peace Corps Roundtable
Topic: "Waging Peace in Biafra: Unique Experiences of Peace Corps Volunteers"
May 8, 9:15 – 10:45 am, UC Ballroom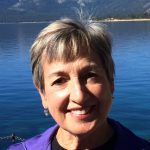 Mimi Budd

Mimi taught in Nigeria from 1965 to 1967. During the Kaduna pogroms, she helped an Igbo army officer escape. She was evacuated in 1967. At home she raised funds to support the Biafran airlift for the duration of the war.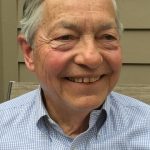 Ned Greeley, Ph.D.
Ned taught at St. Aidans, Umuezeoka, Abakaliki '66-'67. He met his wife who taught in Etchi County. They were evacuated from Biafra on a freighter. They lived forty years overseas, Monica as an educator, Ned primarily with USAID.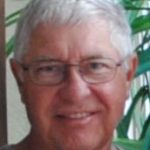 David Koren
As a Peace Corps Volunteer, David taught English and General Science near Umuahia for 3 years, 1964-1966. Following Peace Corps service, he served again as a volunteer for UNICEF on the Biafran Airlift in 1968 and 1969.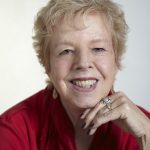 Catherine Onyemelukwe

Catherine was a Peace Corps teacher in Lagos. She married in 1964. In April 1967 the family fled to Biafra, to her husband's village, where she lived until September 1968. Her husband was a key player in Biafra.
Other Speakers
The conference also features a series of talented speakers from around the US, Canada, Europe and Africa who will discuss topics such as:
Women's Life Stories and Personal Accounts of the War
Women Militia and Combatants in the War
Women, War Conditions, and Humanitarian Activities
Women, War Crimes and the International Criminal Law
The War and the Representations of Women in Literary and Other Genres
Women in Prewar Political Economy of Nigeria
Women and Postwar Reconstruction, Reconciliation, and Rehabilitation